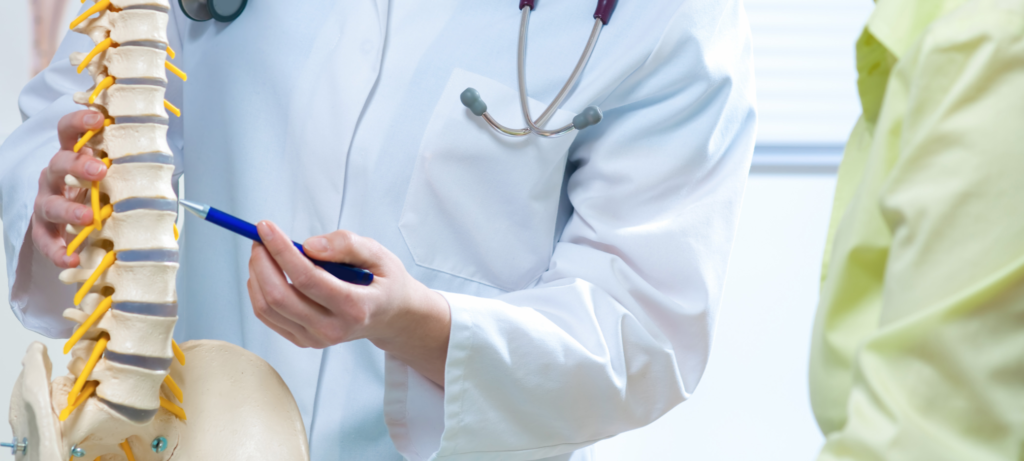 What's Physiatry?
Physiatry, also known as physical medicine and rehabilitation, refers to a branch of medicine that aims to improve and restore functional ability and quality of life to people with physical impairments or disabilities. It also refers to a branch of medicine dedicated to the diagnosis, prevention and treatment of all forms of disabilities associated with the brain, nerves, bones and muscles. Physiatry takes a holistic, multi-faceted form of approach to care that centers on how the medical condition of a patient affects every aspect of the patient's function in the workplace, home and day-to-day activities. Physiatry combines both physical therapy and pain management to help eliminate the necessity of surgery for patients. The goal of Physiatry involves the maximization of physical functioning, significant decrease or elimination of pain, and improvement of the quality of life for patients suffering with a disability, physical impairments and chronic pain.
This branch of medicine involves a specialist known as a physiatrist. A physiatrist refers to a medical doctor that specializes in the field of physical medicine and rehabilitation. Physiatrists include fully trained medical doctors who, after medical school graduation, go through four years of postgraduate training in Physical Medicine and Rehabilitation through an accredited internship and residency program. Through this training, physiatrists bring to patient care, a broader knowledge of medicine, biomechanics, musculoskeletal function, anatomy and comprehensive knowledge of musculoskeletal and neurological disorders.
Physiatrists involve specialist physicians who attend to patients that have had injuries or suffer from disabilities that affect physical and cognitive functioning. Physiatrists make use of a combination of physical therapy treatments, medication management and an order of procedures including muscle, soft tissue, nerve and spine injections to treat a wide range of disorders.
Physiatry diagnosis of patients

 
With the aid of the usual diagnostic instruments used by physicians (physical examinations, CT and MRI scans, patient's medical history), physiatrists make use of techniques such as electrodiagnostic medicine, and nerve conduction studies. These highly sophisticated diagnostic tools aid the physiatrist in diagnosing nerve conditions that cause pain, muscle weakness and numbness that lead to physical impairment such as ulnar claw, carpal tunnel syndrome, cervical radiculopathy (pinched nerve)  in the spine and Klumpke's paralysis.
Role of the Physiatrist
A physiatrist centers on the entire person, taking note of all aspects of the patient's life and how their disability or physical impairment affects it. The main aim of treatment involves helping patients live a more functional, pain-free life without the need for surgery. After diagnosis, the physiatrist will draw out a specialized treatment plan, customized to meet the individual needs of the patient. Physiatrists work closely with other types of physicians and play very essential roles in every department of the medical health system. Physiatrists work closely with orthopedic surgeons, cardiologists, neurosurgeons, primary care physicians, oncologists, occupational medicine physicians and neurologists to provide top shelf patient care.
Types of treatment involving Physiatry
For improved functional activity, physiatrists perform and prescribe a myriad of diagnostic tests and treatments. These include:
Pain medications
Therapeutic exercise
Musculoskeletal ultrasound
Prosthetics and Orthotics
Electromyography

(EMG)

Nerve conduction studies
Medicolegal consulting
Joint injections
Prolotherapy
Spasticity treatment (phenol and

botulinum

toxin injections, intrathecal baclofen pump trial and implants)
Common medical conditions treated by a Physiatrist
Sports injuries (such as joint dislocations and sprains)
Strokes

 

Spinal cord injuries
Neuromuscular disorders (such as muscular dystrophy and myasthenia gravis)
Parkinson's disease
Amputees

 

Multiple sclerosis
Guillain-Barre syndrome
Cancer rehabilitation

 

Work injuries
Difference between Physiatrists and Physical therapists
Individuals often mistake physiatrists for physical therapists and vice versa, but these two professions differ in more ways than one. Physiatrists simply include medical doctors who have gone through medical school and have completed training in the specialty field of physical medicine and rehabilitation. Physiatrists diagnose illnesses, draw out treatment plans for patients and prescribe medications. On the other hand, physical therapists do not go through medical school and cannot prescribe medications for patients. Physical therapists supervise and set up exercise programs aimed at reducing symptoms and improving function. Conduction of treatment protocols prescribed by physiatrists and other physicians also falls in line with the role of a physical therapist.
References
https://www.pennmedicine.org/for-patients-and-visitors/find-a-program-or-service/physical-medicine-and-rehabilitation/physical-medicine-and-rehabilitation-faqs
https://www.aapmr.org/about-physiatry/about-physical-medicine-rehabilitation/what-is-physiatry
If you need the expert care of a Fort Worth Brain and Spine Specialist, please CONTACT US today.